I was looking for an easy and inexpensive solution to monitor all our webpages and servers in one place.
My requirements were:
easy setup on server
cloud based monitoring solution
inexpensive
After I tested a lot of solutions I decided to work with nixstats.com.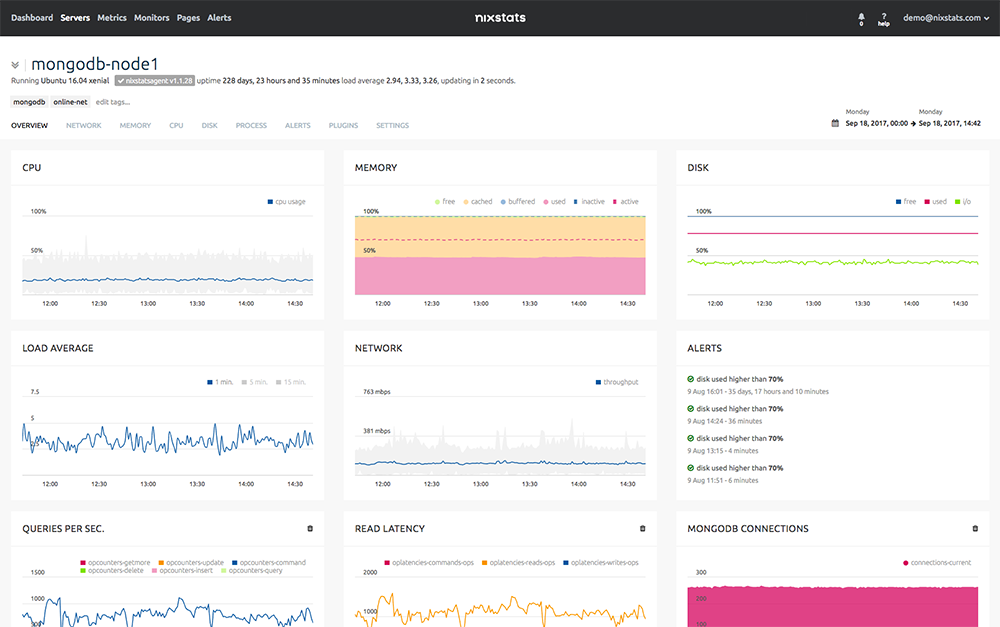 That I really like is the ability to receive notifications via SMS, Mail, Telegam and many more.
I configured a Telegram group with all our server guys inside and instantly we will get notified if something does not work as it should.
Nixstats is free for 1 server and 5 monitors. You can upgrade to more and the price is still very low, around 5€.
Give it a try! => nixstats.com